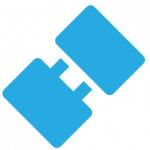 Using web-based resources encourages independent learning and enables teachers to use more engaging classroom curriculum. But simply purchasing access points or hotspots to get users online isn't enough. Individual schools need basic network services to make their connections secure, fast and reliable.
They need:
A local DNS cache to prevent timeouts and/or slow access to web content
DHCP service to cater for new devices being added to the network
However, most devices are inappropriate for schools that are connecting for the first time or enhancing existing basic facilities:
Some routers designed for 'rural' internet connectivity are too small and won't be able to handle more than a handful of connections
The other end of the market offers enterprise-grade network controllers – over-specced and over-priced for the specific needs of schools that are just starting out
What education authorities need is a device that will reliably handle their individual schools' requirements, prepare them for future growth, and yet stay within budget.
EDUGATEBOX delivers exactly that. It is a multi-featured, all-in-one appliance that acts as a router between users and the internet, intercepting traffic and providing advanced DNS caching and DHCP functionalities. It combines the simplicity of a home router with the reliability to handle as many as 50+ connections – all at a reasonable price.
Next: Protect students and devices from online threats >