ApplianSys is a best-practice employer with Investors In People accreditation. We have a fundamental belief in the importance of the team and the individual within that team.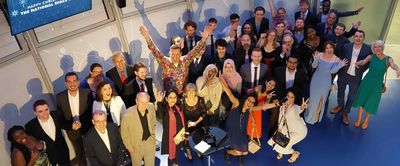 We have created an entrepreneurial, fun and supportive culture where we aim to be the consummate professionals in all that we do. We have customers in over 160 countries around the world. We have employed people from more than 50 different countries. An international mindset is part of the fun of working here. We are looking for like-minded, talented individuals to join our team.
We simply want the best. We reward our people well, and we expect excellent performance. We believe that employees should be stakeholders in ApplianSys in return for outstanding performance and we discriminate solely on the grounds of competence.
Find out what it's like to work at ApplianSys from our current apprentices, grads, and senior roles.
Recruitment
In recent years, ApplianSys has seen seeing dramatic growth in its sales all around the world which is set to continue: we are investing in significant company expansion, looking for additional people in all areas of our business.
If you believe that you have got what it takes, then send your CV with a covering letter to recruitment@appliansys.com. Positions are based in Coventry, UK – or in our regional operations in Kuala Lumpur, Austin TX or Johannesburg where stated, with some positions open to remote working.
Senior Developers. Essential: Linux, Python, web development (HTML, Javascript, CSS), networks
Junior Developers. Essential: Linux, Python, database experience, good team player
Senior Support Engineers. Essential: advanced networks, excellent customer skills
Graduate Support Engineers. Essential: networks, Linux, customer skills, calm under pressure
Senior Copy & Technical Writer. Essential: excellent wordsmith, B2B technical experience, collaborative approach
Web Architect. Essential: highly skilled website developer, project management, track record of B2B site design and execution
Training Manager Essential: experienced training delivery practitioner, adaptable, able to fit in with the ambitious approach to company style
Want to hear more? Read what staff think about us, in their own words.